MA schools are sexualizing and indoctrinating children. Graphic sex ed, woke curriculum, transgender ideology, and policies that undermine parental rights are harming students. Common-sense policies that protect kids and help them thrive are desperately needed in MA schools.
Help protect the children in your community. Run for school committee! 
Register to attend our dynamic School Committee Candidate and Campaign Training. We'll give you the tools you need to run and win a campaign for school committee or other municipal office. Whether it's list building, organizing volunteers, messaging, advertising, budgeting, or financial planning, this training will show you how it's done.
We are offering in-person and virtual training on several dates. Choose a date that works best for you. Our first training is scheduled for this Saturday, February 25th. There's still time to take advantage of this opportunity. Learn more and register here.
If you are interested in helping a candidate run or just want to learn more about running a winning campaign, we encourage you to register too!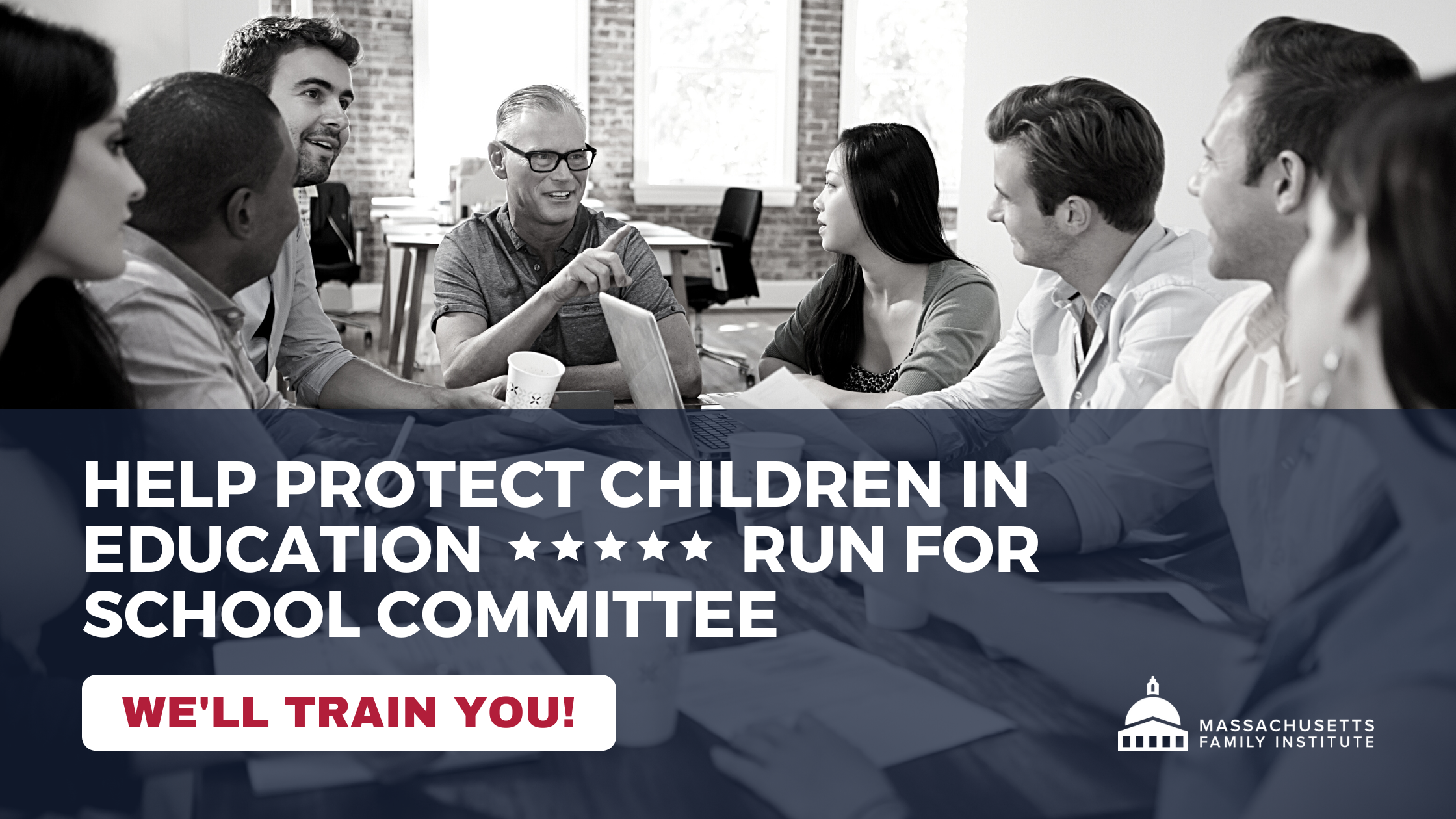 Also, don't miss these other important events coming up soon.
Community Celebration and Learning Center Tour, February 28th at 7 PM in Worcester
Last week we told you about the amazing momentum of our OPT OUT of graphic sex ed campaign growing in the city of Worcester and spreading across the state. On February 28th at 7 PM we invite you to celebrate this historic movement with us and to hear about the launch of new learning centers helping to educate the exodus of students leaving public schools. Perhaps you'll be inspired to start an OPT OUT Movement in your community or discover an educational alternative for your children or grandchildren! For location details and to let us know you're coming, click here.
Can't make the Worcester event? No worries, the Learning Center Tour may be visiting a city or town near you. In March and April, there will be additional stops on the Learning Center Tour in Plymouth, Danvers, and Somerville. Come and see what this exciting alternative schooling option is all about! If you are a pastor, we encourage you to attend and discover ways you can innovate educational solutions for the families in your church. Visit our events page for our Learning Center Tour dates and locations and to let us know if you plan to attend.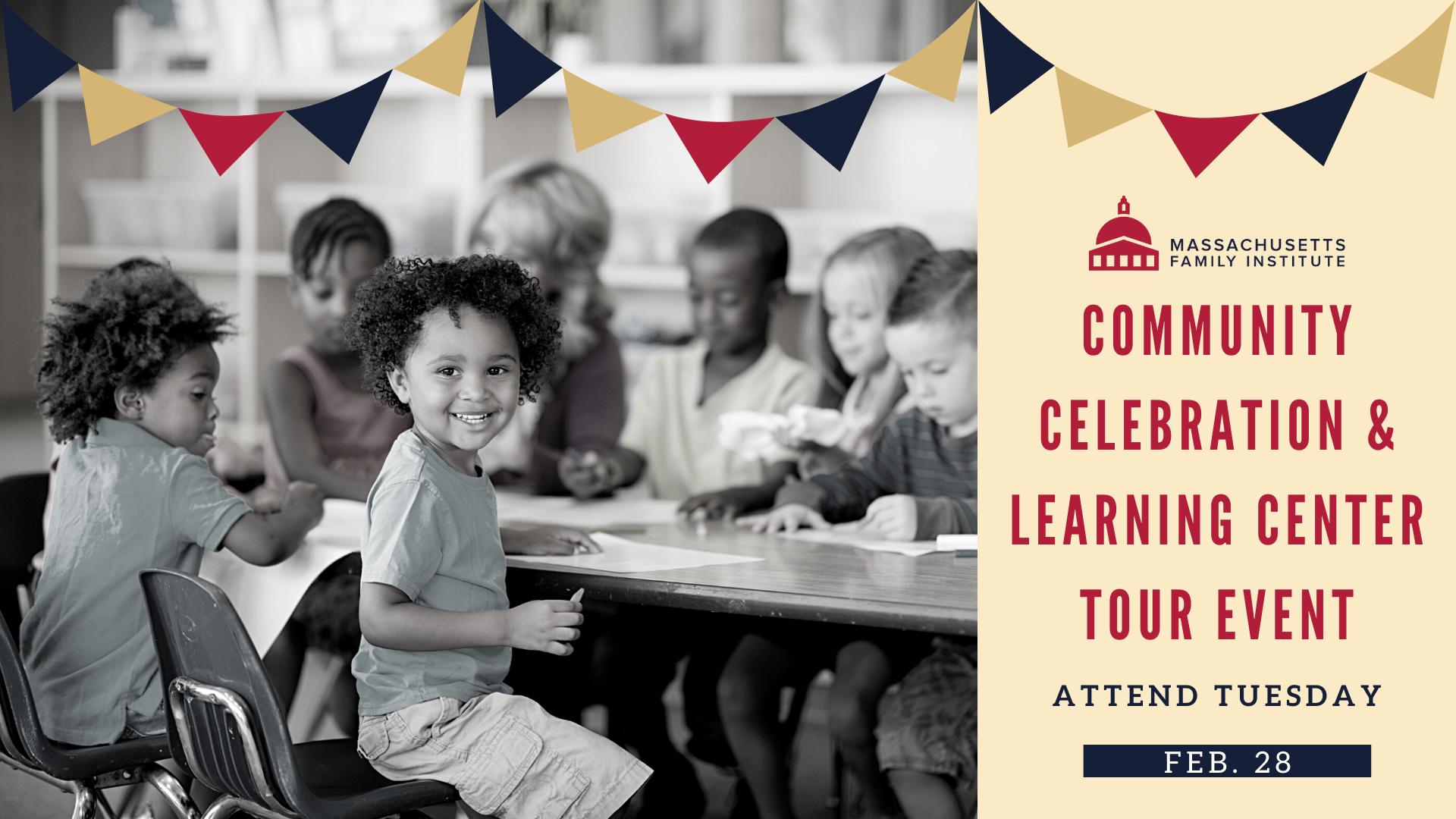 And finally, don't miss our upcoming book club! MFI is at the forefront of addressing the harms of the sexual revolution to MA families. From our report on fatherlessness to our resources helping parents protect their children from graphic sex ed and the transgender agenda, MFI is here to provide relevant information and support to strengthen families. That's why we are excited about the book we are currently reading for the MFI Book Club, Strange New World by Carl Trueman. Confusion around personhood and morality abounds. What should our response be? How do we navigate a culture in conflict with our faith? Gather with us virtually on March 1st, at 7 PM to discuss the book together with the author. Learn more about the book here and register to join us here.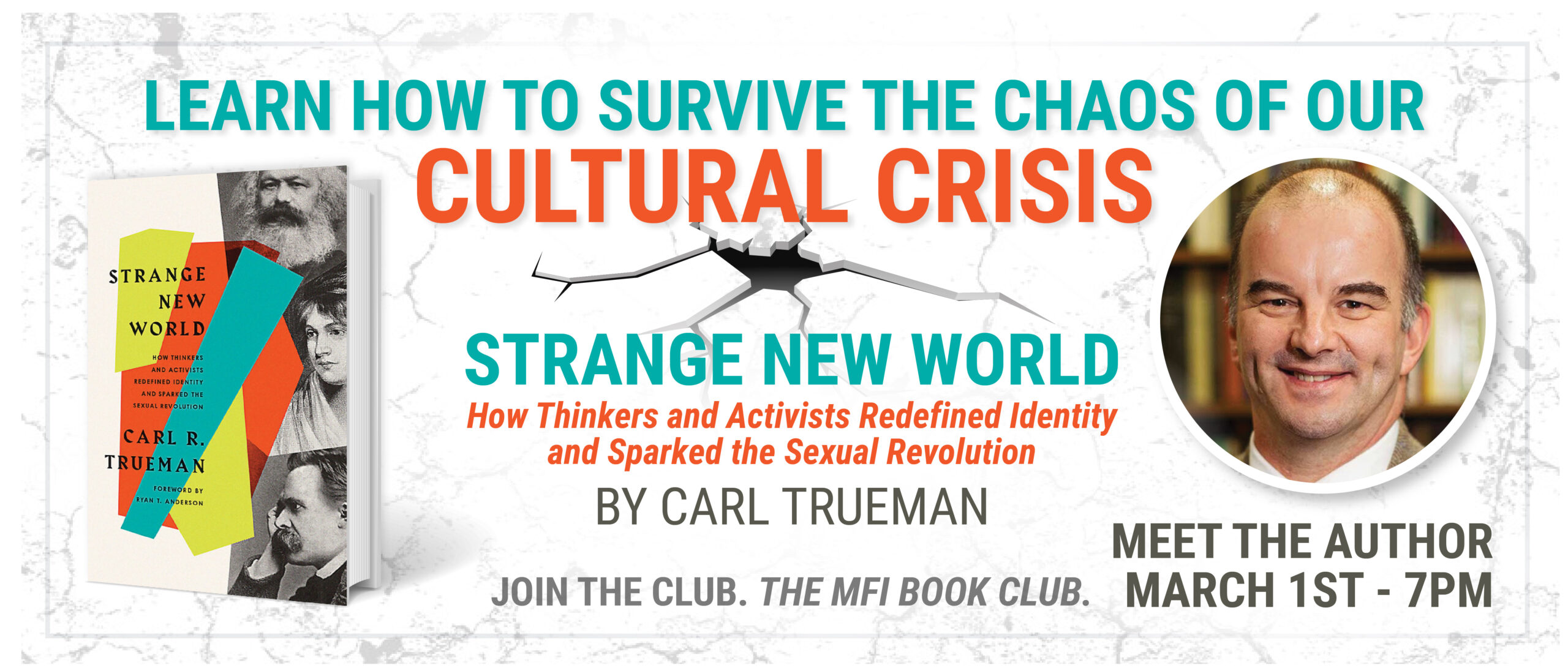 MFI is working hard to support MA families and churches by educating on important issues and creating solutions that preserve and protect faith, family, and freedom in the Commonwealth. Donate today to help us continue our crucial work.