Yesterday we held a webinar to help pastors and church leaders understand more about the process of reopening the church here in the Commonwealth. We had over 170 pastors log on to this live event and would like to make the same information available to you. We encourage you to share this with your network of pastors and church leaders.
You can view the webinar by clicking below: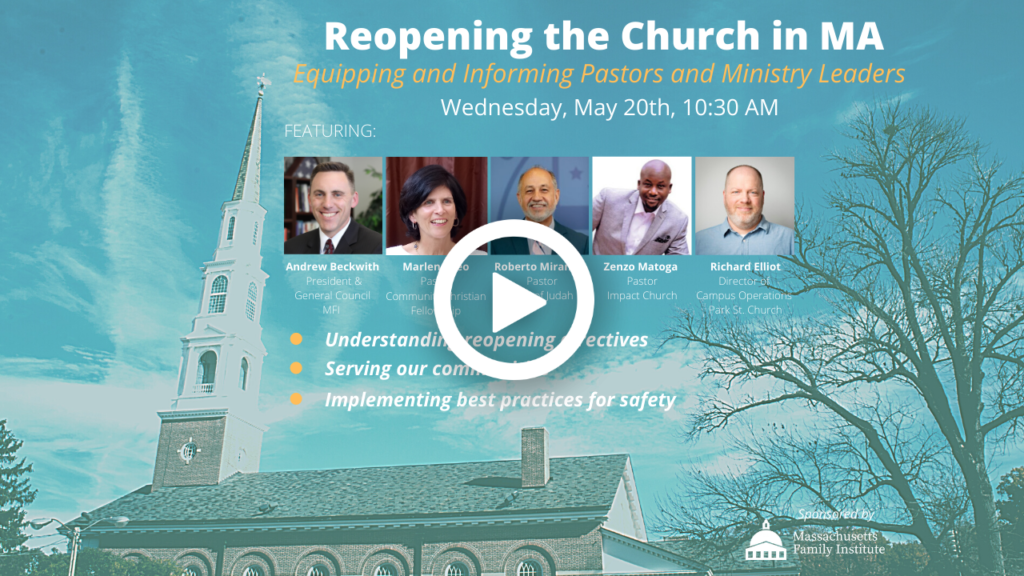 Below are links to the documents we reviewed during the webinar:
MA State Orders & Guidance
Recommendations For Church Reopening From Other Churches, Ministries and The CDC
Please consider helping MFI continue to serve as a resource and an advocate for the church and for our families by making a tax-deductible donation today.