At MFI, uncovering shocking content in MA public school classrooms is nothing new. Through our Sex Ed Map Project, we receive and analyze the sex ed curricula being used by MA school districts, and we discover a lot of objectionable material. We know that many districts are using inappropriate resources like Amaze videos, and unscientific gender indoctrination tools like The Genderbread Person. And, we also know many districts base their programs on the misleadingly named National Sex Ed Standards written by activist groups whose mission it is to normalize and promote sexual activity for minors and LGBTQ ideology. When any of these standards or resources pop up in a school district, parents have a good reason to be concerned. 
Uxbridge parents, your district checked all these boxes (and more).
Here's some of what we found in Uxbridge sex ed (for a deep dive, check out our analysis posted on the Sex Ed Map and our report on Substack). MA parents, this has implications for every city or town because if it can happen in Uxbridge, it can happen where you live too.
First, let's talk about how Uxbridge teaches 8th graders to consent to sex.
In Comprehensive Sexuality Education (CSE) curricula, the topic of consent is included under the guise of protecting kids from sexual abuse, molestation, or rape. But in reality, sexual abuse, molestation, and rape are examples of when consent is NOT given, and CSE curricula teach affirmative consent! In Uxbridge's 8th grade Human Sexuality slideshow, consent is referred to as "giving permission to someone" that is "enthusiastic."
This is a problem because families of faith do not want their 13-year-olds being taught that having sex is morally permissible, as long as they enthusiastically consent. Also, a still-developing young person is susceptible to being easily manipulated into saying yes to sex. Teaching consent lessons or sexual activity in the affirmative sets kids up to be taken advantage of. But an even bigger problem is, regardless of their "enthusiasm," 8th graders are not legally old enough to consent to sexual activity in the state of MA. These lessons teach young impressionable children to break the law and leave them open to abuse rather than protect them.
A second major concern is Uxbridge's presentation of LGBTQ issues and gender ideology.
These topics are woven into CSE curricula in the name of "inclusivity."  And yet rather than teaching kids respect and kindness, they are indoctrinating them with activist propaganda.
Take a look at some of the slides from Uxbridge's 8th-grade Human Sexuality curriculum.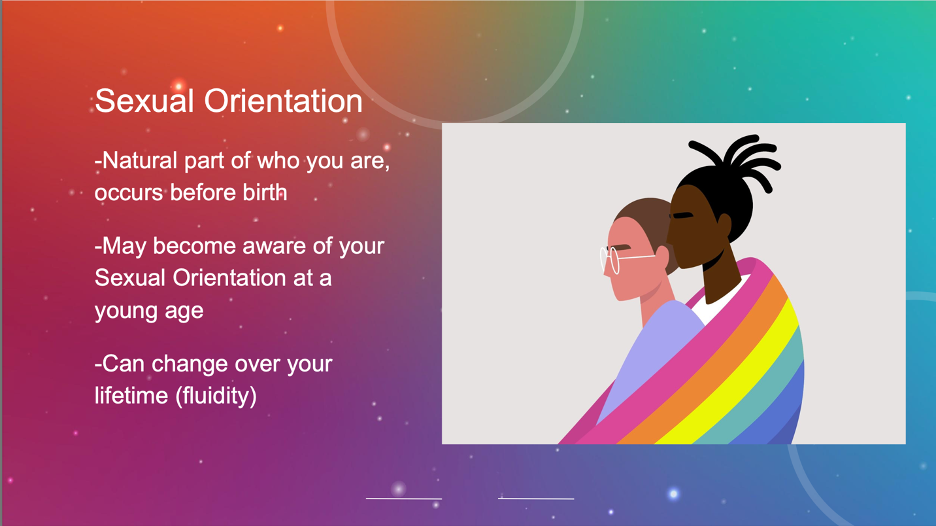 The Uxbridge Public School (UPS) defines sexual orientation as a "natural part of who you are, occurs before birth," yet "can change over your lifetime." This contradictory claim is unscientific and illogical. And according to the UPS, a person born biologically male and attracted to women can identify as a woman and become a "lesbian."
These are only two examples of the bizarre claims we uncovered in these lessons. We also found several videos, most notably What is a Woman? – Defining Gender Identity. This seven-minute gender ideology debacle inundates vulnerable kids with everything from information on "gender-affirming" surgeries to drag queens.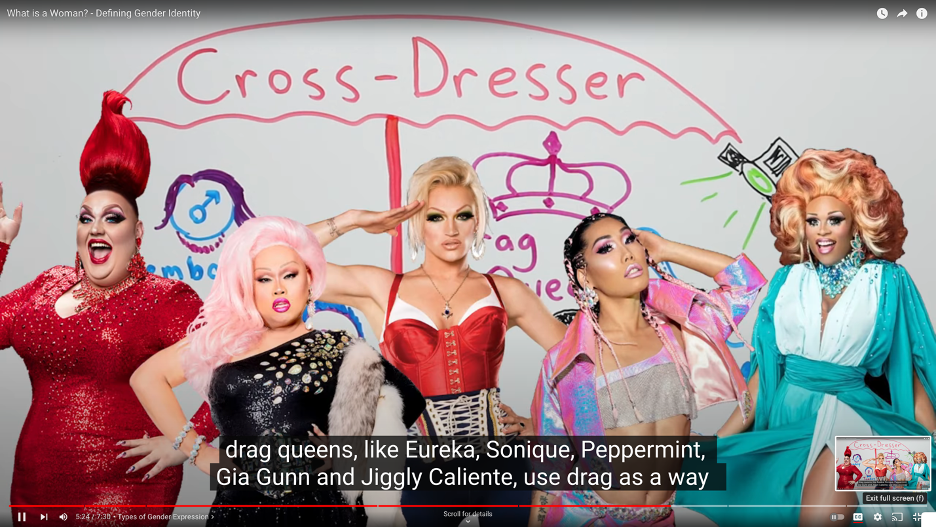 Students are also shown a propaganda video about "LGBTQ History" that claims "homophobia seemed to start in the church" and that contains other falsehoods, though it does accurately state that gay marriage started in MA. (MFI was at the forefront of the fight to preserve traditional marriage in MA.) What does this video have to do with sex ed? We're not sure. But this is another clear example of why students must be protected from sexualization in school, and why parents must demand better from their school officials.
So, what can parents do to protect their kids?
And finally, if you appreciate these resources, please give a gift to MFI today. Your generous donation will help us do even more to protect kids and inform parents, and every dollar makes a difference. To support MFI, click the button below.
For our families,

Jess Richardson, MFI Communications and Research Assistant